#236 - Bat-Yam Ben Gurion 81/325, 2 room
Contacts for a order:

ARENDAIZRAIL Sofia, Denis - id 24




On site:

10 year 11 month




Last visit

:

05-Dec-2023 21:46




Number of apartments

:

8

View apartments this manager
phone:

+97237631172, +972525961777, +74956628722, +380675221402

e-mail:
arendaizrail@gmail.com
skype:
arendaizrail
viber:

+972525961777

whatsapp:

+972525961777

languages:

ru, eng, heb

work time:

8:00-20:00 Jerusalem

Address:

Israel, Bat Yam, Ben Gurion 81/325

&nbsp&nbsp

Floor:

3 from 8

&nbsp&nbsp

Rooms:

2

&nbsp&nbsp

Sleeping places:

3

&nbsp&nbsp

Separate sleeps:

2





---

TIME CHECK-IN:

14:00




TIME CHECK-OUT:

10:00




Utility payments:

not included




Transfer:

extra_charge




Minimum stay:

3-5 дней






Booking the flat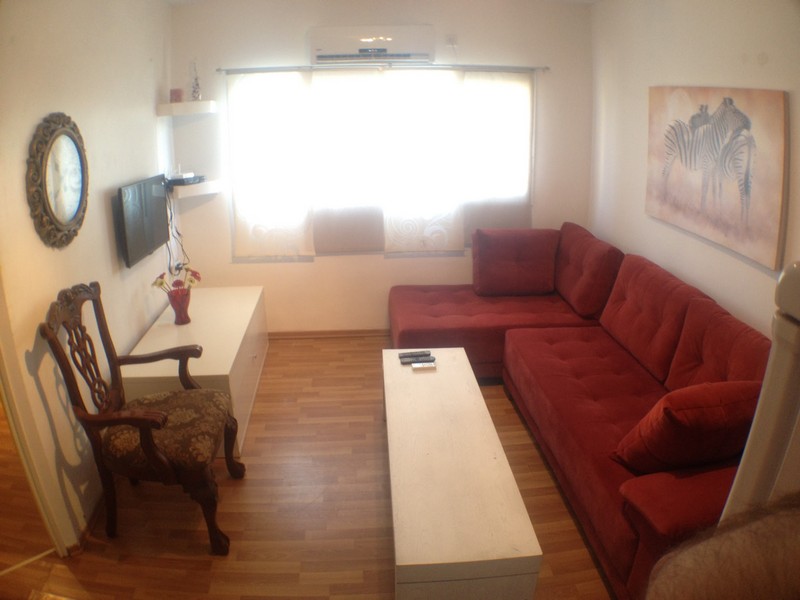 Look all photos
New cozy 1-bedroom apartment, right on the waterfront of the Mediterranean Sea (in the southern part of Tel Aviv) - on the street, Ben Gurion.

Near the apartment are many convenience stores, restaurants and cafes to suit all tastes, working seven days a week.
Also buses go to the waterfront in Tel Aviv-Jaffa and in other ways - you can easily travel throughout Israel.

Large windows in the salon with a view of the city filled apartment freshness and sunlight. It is equipped with a sofa bed, air conditioning, plasma TV with cable TV. Sway in the apartment is available high-speed internet Wi-Fi.

The bedroom has a large double bed with orthopedic mattress, air conditioning and a spacious wardrobe.

The kitchen is fully equipped with all necessary appliances: microwave, refrigerator, stove, el. kettle, cutlery, dishes and other kitchen utensils.

The apartment has a washing machine, furnished bathroom. A hairdryer and iron.
The apartment is ideal for a comfortable stay 3 people.
December 2023
January 2024
February 2024
Su
Mo
Tu
We
Th
Fr
Sa
Su
Mo
Tu
We
Th
Fr
Sa
Su
Mo
Tu
We
Th
Fr
Sa

1




2




1

$85

2

$85

3

$85

4

$85

5

$85

6

$85

1

$85

2

$85

3

$85

3




4




5




6

$85

7

$85

8

$85

9

$85

7

$85

8

$85

9

$85

10

$85

11

$85

12

$85

13

$85

4

$85

5

$85

6

$85

7

$85

8

$85

9

$85

10

$85

10

$85

11

$85

12

$85

13

$85

14

$85

15

$85

16

$85

14

$85

15

$85

16

$85

17

$85

18

$85

19

$85

20

$85

11

$85

12

$85

13

$85

14

$85

15

$85

16

$85

17

$85

17

$85

18

$85

19

$85

20

$85

21

$85

22

$85

23

$85

21

$85

22

$85

23

$85

24

$85

25

$85

26

$85

27

$85

18

$85

19

$85

20

$85

21

$85

22

$85

23

$85

24

$85

24

$85

25

$85

26

$85

27

$85

28

$85

29

$85

30

$85

28

$85

29

$85

30

$85

31

$85

25

$85

26

$85

27

$85

28

$85

29

$85

31

$85
Booking the flat
Booking the flat
Contacts for a order:

ARENDAIZRAIL Sofia, Denis - id 24




On site:

10 year 11 month




Last visit

:

05-Dec-2023 21:46




Number of apartments

:

8

View apartments this manager
phone:

+97237631172, +972525961777, +74956628722, +380675221402

e-mail:
arendaizrail@gmail.com
skype:
arendaizrail
viber:

+972525961777

whatsapp:

+972525961777

languages:

ru, eng, heb

work time:

8:00-20:00 Jerusalem